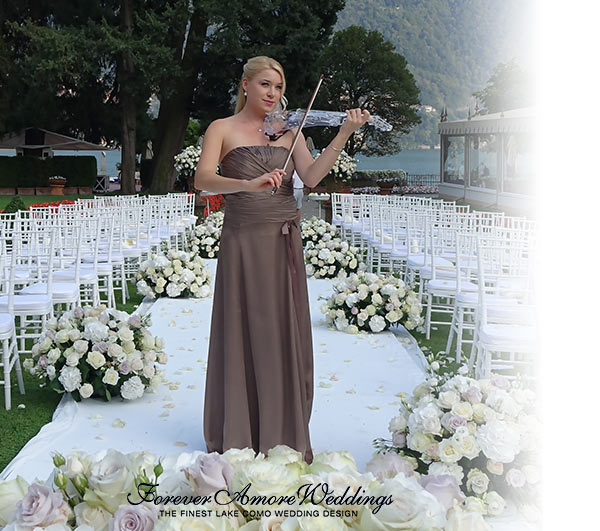 Your Wedding Ceremony
Music catered just for you.
Kate is well-known for providing ethereal wedding entertainment, but she considers each occasion entirely unique. She'll consult with you about how and when you'd like her to play. You can even request one extra special song which Kate will learn just for you (of course, free of charge). Like Kate's wide range of songs and arrangements, it will be performed without sheet music. Just an added touch of elegance for your very own entertainment package.
"Kate is amazing. So wonderful to hear her play that no words can do her justice. If you wish to have a quality addition to any of your weddings there is no contest." - MICHELLE BIRKS
Need help planning? Here's a basic idea of how Kate's
extraordinary performances could work at your wedding:
Performance as guests arrive in advance
A selection of pieces played up to 30 minutes before the ceremony.
Performance as the bride enters the venue
Your chosen piece (anything you wish).
Performance during the signing of the register
Your chosen 2-3 pieces.
Performance as you both exit the venue
Your chosen piece.
Performance as guests leave after the ceremony
Usually a selection of classical or popular pieces.
Performance outside as photographs are taken
Church ceremony only, usually a selection of classical or popular pieces.
Drinks Reception
A lovely start to your special day.
Kate performs at plenty of wedding ceremonies and blessings and often adds an exquisite ambience to drinks receptions. Perfect for mingling and champagne sipping. Her soothing music can also accompany the photographer capturing your day, as Kate can play on the move via her wireless transmitter. Many delighted couples have mentioned to Kate that her presence made it all go from special to spectacular, stating that she was the 'icing on the cake'.
"Kate followed on to our drinks reception, where I could hear her from outside while having our photos taken. All my guests commented how amazing she was and I was so privileged to have her there. It was one of the things that made our wedding individual to others." - AMY KENT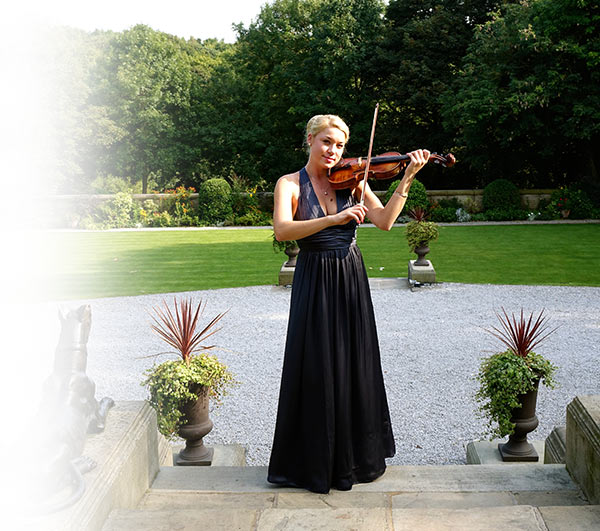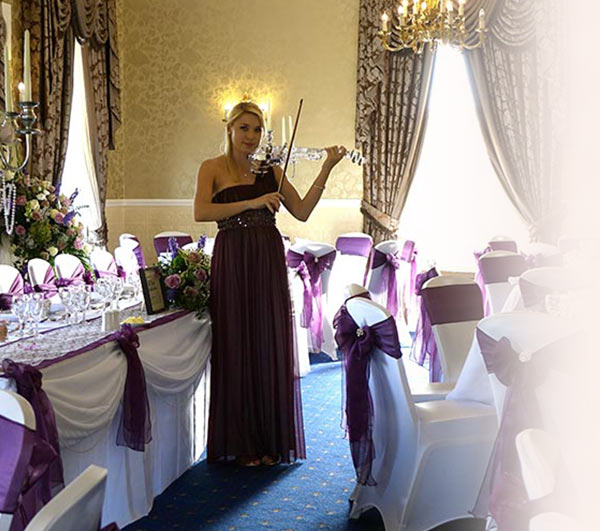 Wedding Breakfast
Sumptuous melodies during your meal.
Kate often continues her dazzling performance after the drinks reception, during the wedding breakfast. Many couples have felt that the inclusion of live music during the meal gave their guests the opportunity to relax, mingle and enjoy the music— uplifting spirits and spurring conversation throughout. Kate can suit the tone you wish —whether subtle and sophisticated or a high energy show—always professional and a perfect fit within your setting.
"Kate played at our wedding ceremony, drinks reception and breakfast on the 12th of July and she was perfect. She played for hours on a very hot day without missing a beat. So many people commented on how well she played and what a great mix of music it was." - NICK BOLT
Evening Entertainment
Liven up your night.
Kate's upbeat evening show is a true celebration. Fun and festive to get you and your guests moving and laughing. Featuring an extensive repertoire that includes dance remixes, pop hits and classical favourites (with a twist!). Kate can certainly move the crowd as a solo performer, but she's worked alongside many DJ's, like world famous DJ Mike Freear.
In association with Pro Disco Services - get discounted prices on DJ hire, sound system hire, dance floors, and photo projection.
"Kate is an exceptional violinist. She plays with great heart and chooses the right music for her audience. She explains what she is about to play making her performance a joy to the listener. Her repertoire is huge so she is very able to play for any function anywhere." - EVA PAYNTER